This roleplay character belongs to Grace King (tumblr) and can be found here.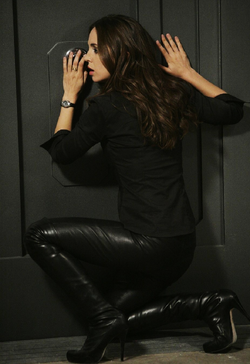 Location
Boston, Massachusetts
"You have no idea what it's like out there, you may think you do but you don't. It's the apocalypse you're protected, you have Sam and your destiny, do you even know how many times you've died and don't remember? Well, that's what it's like! There's too many of them and we're losing, badly."
—Poppy to Dean
Poppy Caroline North (born 4th October 1979) is the daughter of Jessica and Jonathan North, the younger sister of Thomas North and therefore the aunt of Billie North.